Fender Track Profession In-Ear MONITOR Earphones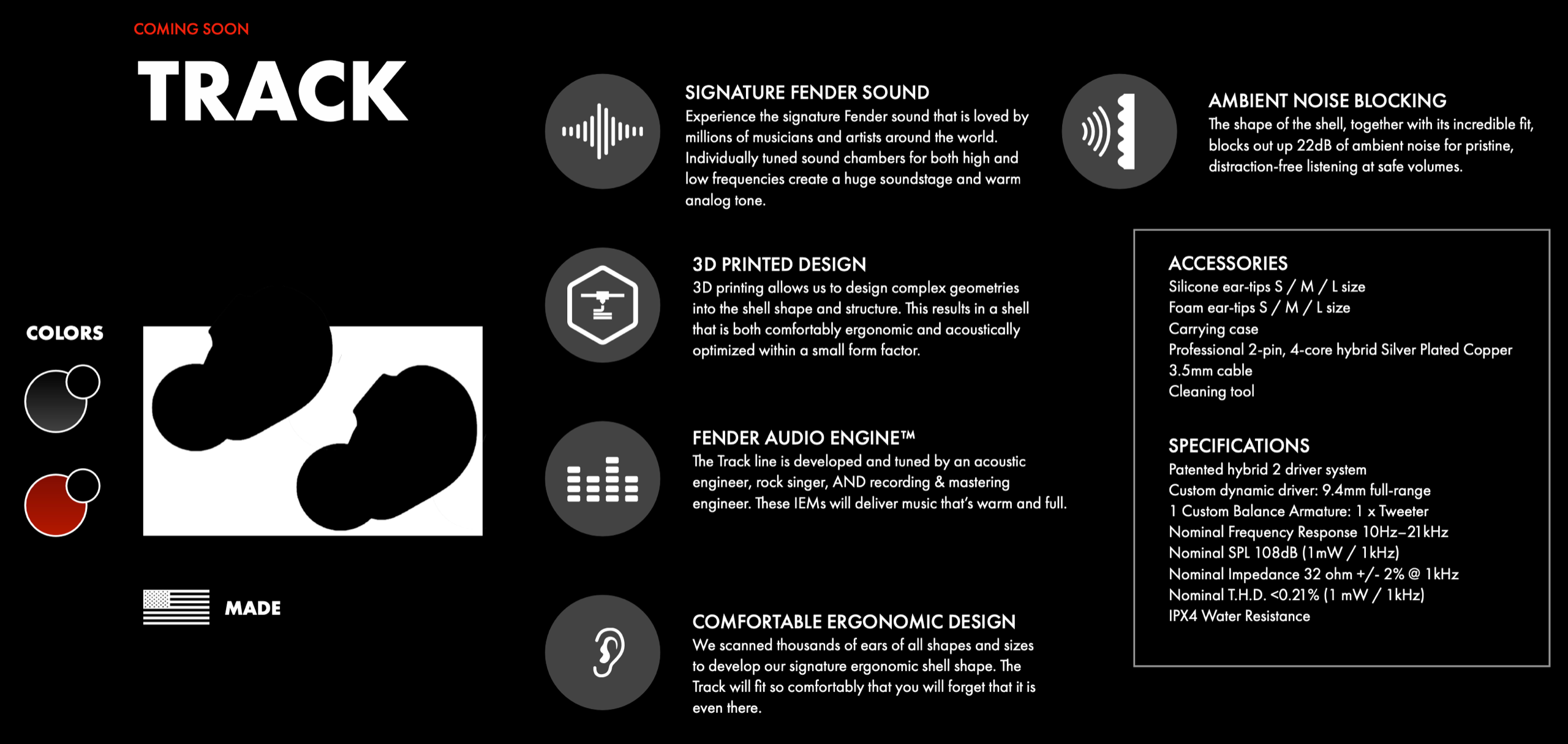 legendary fender sound in an unexpected package.in ear monitors that deliver music the way it should sound.
Experience the signature Fender sound that is loved by millions of musicians and artists around the world. Individually tuned sound chambers for both high and low frequencies create a huge soundstage and warm analog tone. 3D PRINTED DESIGN3D printing allows us to design complex geometries into the shell shape and structure. This results in a shell that is both comfortably ergonomic and acoustically optimized within a small form factor.FENDER AUDIO ENGINETMThe Track line is developed and tuned by an acoustic engineer, rock singer, AND recording & mastering engineer. These IEMs will deliver music that's warm and full.COMFORTABLE ERGONOMIC DESIGNWe scanned thousands of ears of all shapes and sizes to develop our signature ergonomic shell shape. The Track will fit so comfortably that you will forget that it is even there.AMBIENT NOISE BLOCKINGThe shape of the shell, together with its incredible fit, blocks out up 22dB of ambient noise for pristine, distraction-free listening at safe volumes."